Exceptional Bathroom Remodeling Services In Ventura County
Look no further than Cal Prestige Restoration, a leading name in the realm of bathroom remodeling. With our unrivaled expertise and commitment to excellence, we take pride in creating breathtaking bathrooms that cater to your unique taste and needs.
Cal Prestige Restoration and Construction specializes in bathroom remodels. Serving all of Ventura County our contractors are fully licensed, insured, and highly experienced in all types of bathroom projects. From adding a new bathroom to converting your tub into a walk-in shower, we do it all at affordable rates. Contact us today to schedule a design consultation.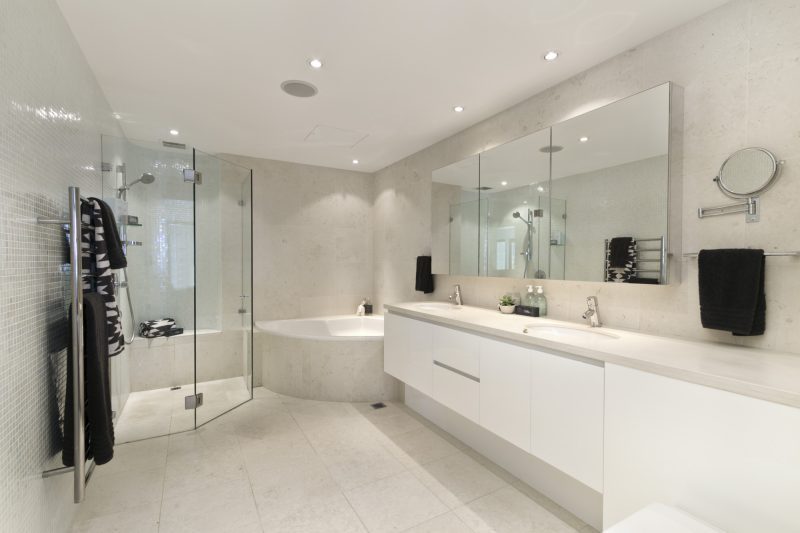 Why is Bathroom Remodeling Essential and What Are Its Advantages?
Bathroom remodeling isn't just about aesthetics; it holds a multitude of advantages for homeowners. Firstly, it adds significant value to your property.
A thoughtfully designed and remodeled bathroom has the power to captivate potential buyers and leave a lasting impression, resulting in increased market value.
Even if you're not planning to sell, a remodeled bathroom enhances your everyday living experience, turning mundane routines into moments of tranquility and indulgence.
Beyond monetary value, remodeling provides an opportunity to optimize the functionality of your bathroom. Outdated fixtures, limited storage, and impractical layouts can hinder your daily routine and create unnecessary stress.
By partnering with Cal Prestige Restoration, we will help you re-imagine your space, maximizing its potential with intelligent storage solutions, efficient fixtures, and personalized design elements that cater to your specific needs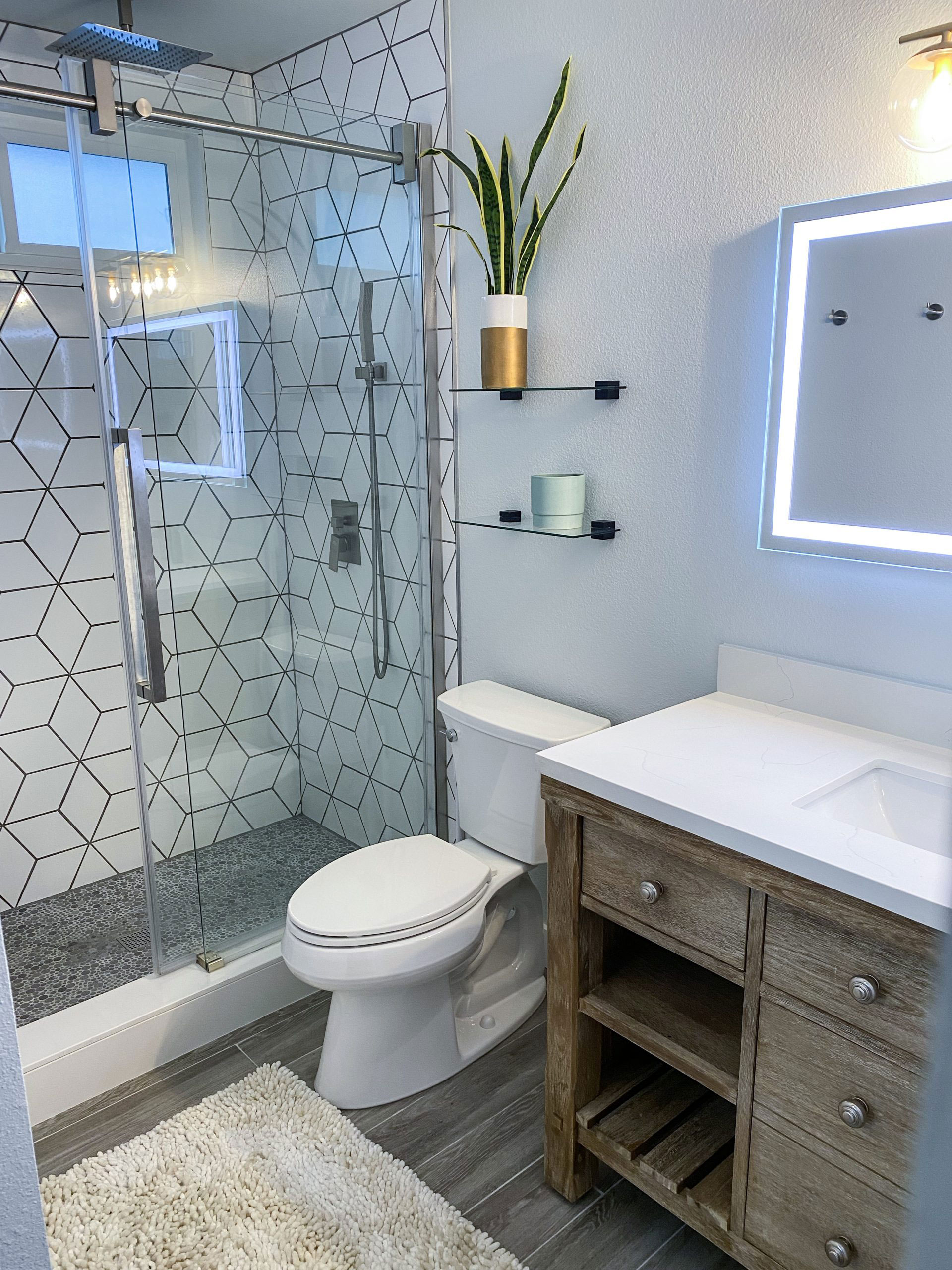 The Perils of Not Enlisting Professional Bathroom Remodeling Services:
While DIY enthusiasts may be tempted to embark on a bathroom remodeling project themselves, the risks associated with inexperienced hands are manifold.
Faulty plumbing, improper electrical work, and substandard construction can lead to devastating consequences, both in terms of safety and expenses. Leaks, electrical malfunctions, and structural deficiencies are common issues that arise from amateur remodeling attempts, often resulting in costly repairs and additional stress.
By choosing Cal Prestige Restoration, you are safeguarding your investment and ensuring a seamless remodeling process.
Our team of seasoned professionals possesses the expertise and knowledge necessary to handle all aspects of your project.
We meticulously adhere to building codes, utilize top-quality materials, and employ the latest techniques to deliver flawless results that stand the test of time.
Why Choose Cal Prestige For Your Bathroom Remodeling Project?
Our skilled craftsmen and technicians bring that vision to life with unwavering dedication and unparalleled skill. With years of experience under their belts, they meticulously handle every step of the remodeling process, ensuring precision and attention to detail. Your satisfaction is our utmost priority, and we go above and beyond to exceed your expectations at every turn.
In conclusion, when it comes to bathroom remodeling, Cal Prestige Restoration stands unrivaled in its commitment to excellence. We've highlighted the significance and advantages of remodeling while emphasizing the perils of disregarding professional assistance. Embark on a transformative journey today by reaching out to us, and together, we'll unveil a bathroom that transcends the ordinary, becoming a haven of beauty, functionality, and relaxation.