Kitchen Remodeling Services In Ventura County
Welcome to Cal Prestige, where we specialize in transforming kitchens into stunning spaces that blend style, functionality, and innovation. With our expert team of professionals and commitment to excellence, we are here to ensure your kitchen remodeling project is a resounding success.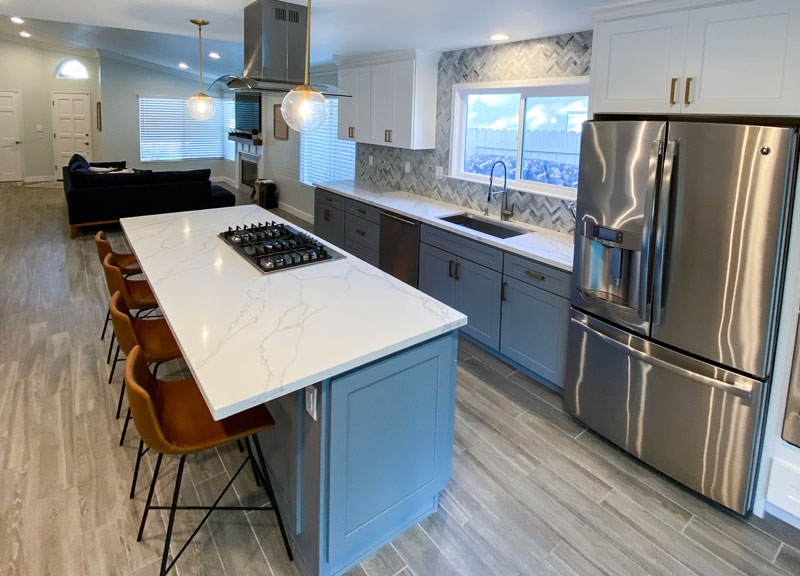 Benefits Of Remodeling Your Kitchen
Kitchen remodeling is an essential investment for homeowners seeking to enhance their living spaces. Beyond the obvious aesthetic benefits, there are several advantages that come with upgrading your kitchen.
Increased Home Value: A well-designed and modernized kitchen can significantly enhance the value of your home, making it more appealing to potential buyers.
Improved Functionality: Remodeling allows you to optimize the layout and storage options in your kitchen, making it more efficient and convenient for everyday use.
Enhanced Aesthetic Appeal: Upgrading your kitchen can transform its appearance, creating a visually stunning space that reflects your personal style and preferences.
Upgraded Appliances and Technology: A remodel gives you the opportunity to incorporate the latest appliances and technological advancements, such as energy-efficient appliances and smart home integration, making your kitchen more sustainable and convenient.
Personalized Design: Working with professionals enables you to customize your kitchen according to your unique needs, preferences, and lifestyle, ensuring it aligns perfectly with your vision.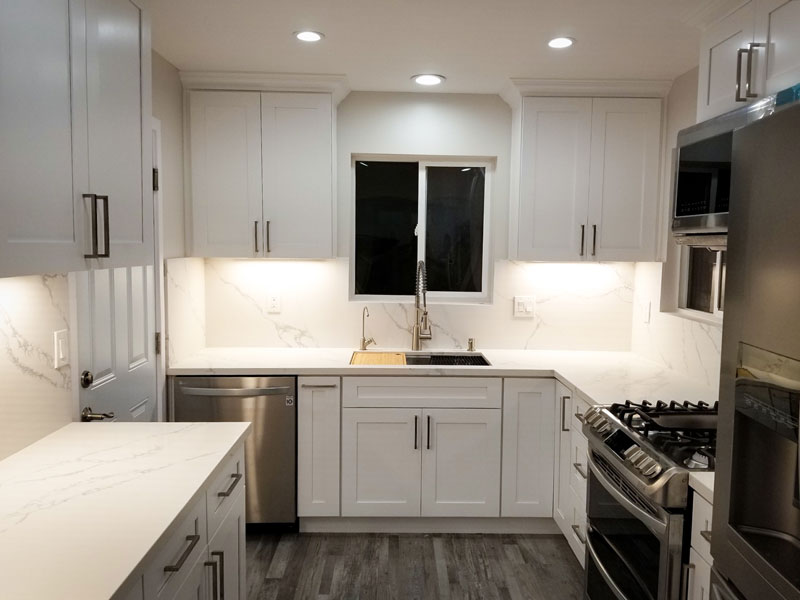 It Is Not A DIY Project
While the allure of a DIY kitchen remodel may seem tempting, there are inherent risks involved in not seeking professional help.
Costly Mistakes: Attempting a DIY kitchen remodel without professional guidance can lead to costly errors, such as incorrect installations, improper measurements, or incompatible materials.
Subpar Results: Lack of experience and expertise can result in substandard craftsmanship, leaving you with a kitchen that doesn't meet your expectations in terms of quality and finish.
Safety Concerns: Overlooking structural issues or not following building codes and regulations can compromise the safety of your kitchen and potentially lead to accidents or damage.
Long-Term Expenses: Inadequate planning and execution may result in the need for future repairs or renovations, leading to additional expenses that could have been avoided with professional assistance.
Time and Stress: Undertaking a complex project like kitchen remodeling on your own can be time-consuming and overwhelming, causing unnecessary stress and potential delays in completing the project.
Why Choose Cal Prestige For Your Kitchen Remodeling Project?
At Cal Prestige Restoration, we take pride in our team of specialist staff who bring a wealth of knowledge, experience, and creativity to every project. Our designers collaborate closely with you to understand your vision, preferences, and budgetary considerations. They then translate your ideas into realistic designs that capture the essence of your dream kitchen. Contact us today and get in touch with one of our experts in Ventura County.