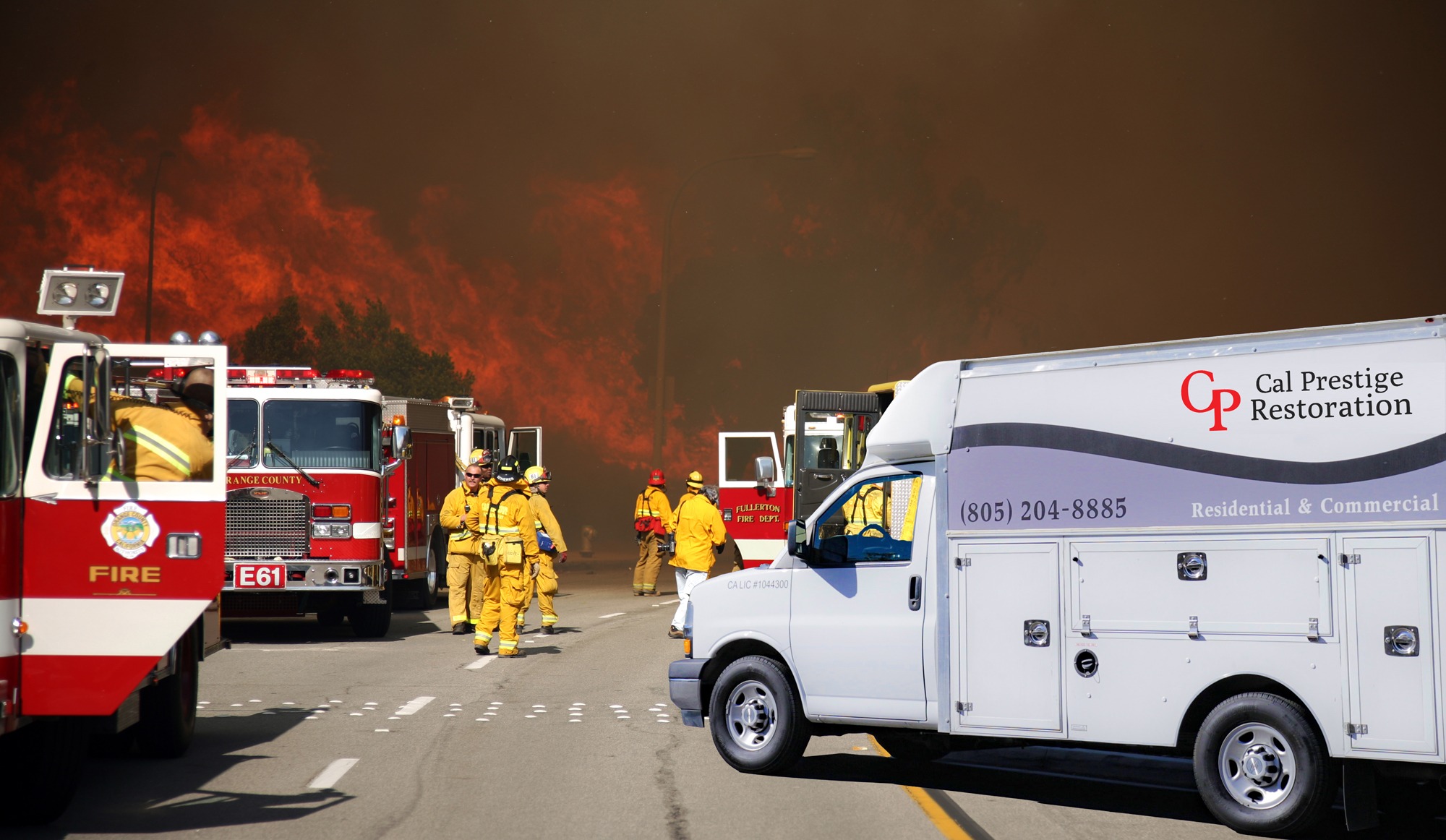 Fire and Smoke Damage Restoration
Serving All Southern California
In just 2021, fires damaged more than 3,629 structures in California. During the previous year, more than 10,000 structures were damaged or destroyed by fires. Other than the actual fire, water, smoke, and soot can also cause massive amounts of damage. If your home or business has been harmed by one of the region's many wildfires, Cal Prestige can help.
Our licensed contractors have years of experience handling fire damage cleanup and restoration. We know what it takes to offer the industry's best smoke and soot removal services to clients throughout Southern California. Based out of Ventura County, our team can help you deal with insurance companies and repair your home after a fire. If your property has been in or near a fire, you may notice some of the following signs of damage.
You may notice visible soot on the surfaces of your walls, furniture, or floors.
Smoke can get caught in curtains, furniture, carpets, and other porous surfaces. If you do not get these surfaces professionally cleaned, the smoke particles will remain stuck within the material.
Soot and smoke can blacken your walls. The only way to fix this problem is through professional repair services.
Ducts, drawers, cabinets, and closets can all become damaged by smoke. Smoke rises and tries to find a way to escape your home, which is why it can end up damaging ducts and other unexpected areas.
The heat from a fire can cause surrounding items to melt, crack or shatter.
After a fire, it is important to hire a fire damage repair company right away. If the previous problems are not fixed, they can become worse. By partnering with our fire damage repair team, you can quickly make your home look like normal again.
Need Help? We Answer Our Phones 24/7 Call Us Now!
(805) 204-8885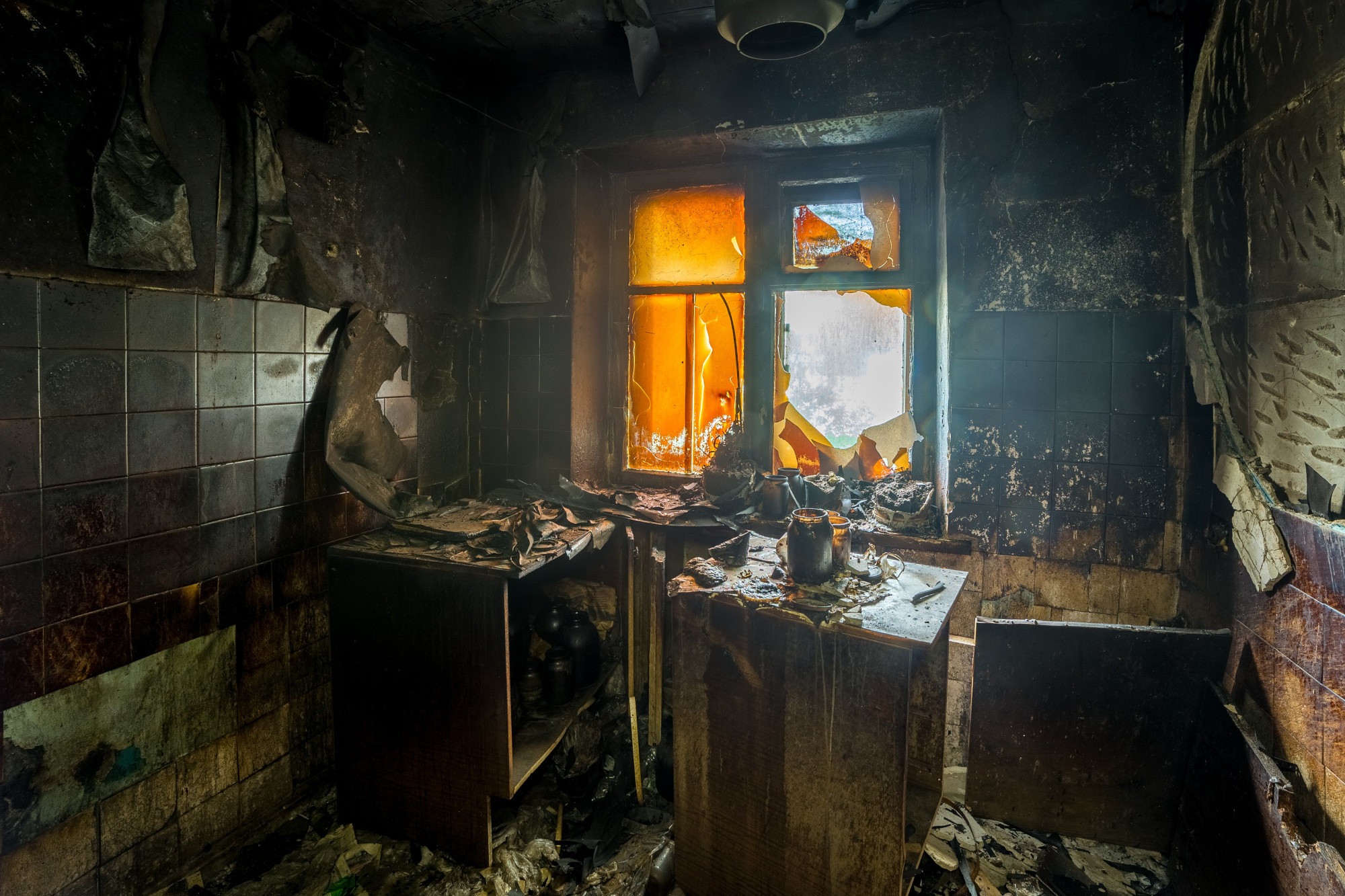 How Fire Damage Cleanup and Restoration Can Help Your Home
After a major fire, the only way to return your home to normal is through fire damage cleanup services. If you do not get smoke and soot removal services, your family may end up suffering from major lung and skin problems. Smoke damage can lead to rashes, itchiness and other skin ailments. Meanwhile, soot particles can trigger asthma attacks and breathing issues.
Your home needs a professional fire damage repair company. At Cal Prestige, our team uses a high-efficiency particulate air (HEPA) vacuum to remove soot from surfaces. Negative air fans help to get contamination out of the air. Meanwhile, air scrubbers can remove smoke odors. Unless you possess state-of-the-art tools at home, it will be impossible to get the same high-quality fire damage cleanup on your own.
While each home is different, we generally use the same process with each property. We use advanced restoration equipment and licensed contractors to return every property to normal. When you hire us, you can expect us to use the following process.
Assessment: Initially, we will come to your home and inspect your property. Then, we can determine the extent of the damage.
Mitigation: The second stage involves mitigating damage by turning off your home's water, gas, and electricity. We will also get rid of any smoldering ashes.
Fire Damage Cleanup: During this stage, we will use advanced equipment to remove dust, smoke, and soot from your home. If the fire department sprayed gallons of water on your property, we can also mitigate the water damage as well.
Restoration: Once fire damage clean-up is done, we can begin working on fire damage restoration. We can remove and replace seriously damaged items. If wallpaper, furniture, and building materials are only slightly damaged, we can repair them instead.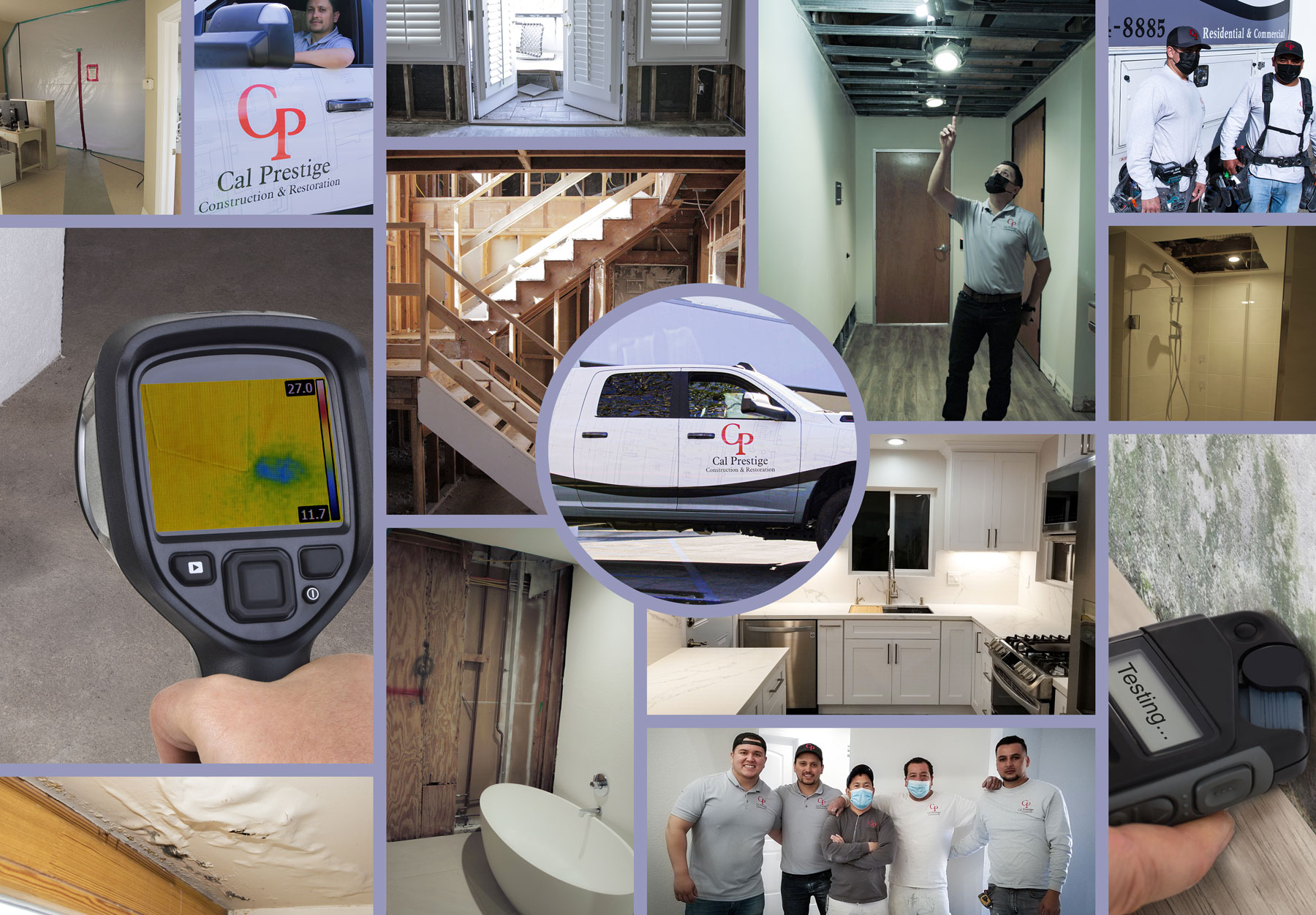 The Advantages of Working With Cal Prestige
When you work with Cal Prestige, you can enjoy some of the industry's best customer service. Our team members have years of experience working in Ventura County. By hiring us for fire damage restoration services, you can enjoy some of the following benefits.
Licensed, Trusted Contractors
Fly-by-night operations will charge excessive prices for fire damage repair and never show up to do the actual work. Our team consists of licensed general contractors, so you know that you can count on the quality of our services. Once the smoke and soot removal is done, we have the licenses necessary for completing repairs and renovations.
Local Services
If you live in Southern California, we can help you get the best fire damage repair services possible. Cal Prestige primarily serves clients in Ventura County, but we frequently branch out into other areas as well. As long as your home or business is located in Southern California, we can help.
Insurance Support
After a devastating fire, the last thing you want to do is haggle with your insurance company. When you work with our team, we will handle the insurance companies for you. We can file the necessary paperwork for processing your claim, so you never have to worry about a thing. Because we work with major insurance companies, our clients rarely have to pay out-of-pocket costs.
Discover the Area's Top Fire Damage Restoration Company Today
Smoke damage does not just affect the air you breathe. It can cause lasting damage to your home. If you do not start fire damage cleanup right away, the damage can spiral out of control.
You need to leave smoke and soot removal to the experts. At Cal Prestige, we have years of experience in the industry. Our certified team can handle all kinds of fire damage restoration and remediation work. To make your home look new again, call us today.
Don't wait for damage to spread and to cause even worse headaches. For help, call us at 805-204-8885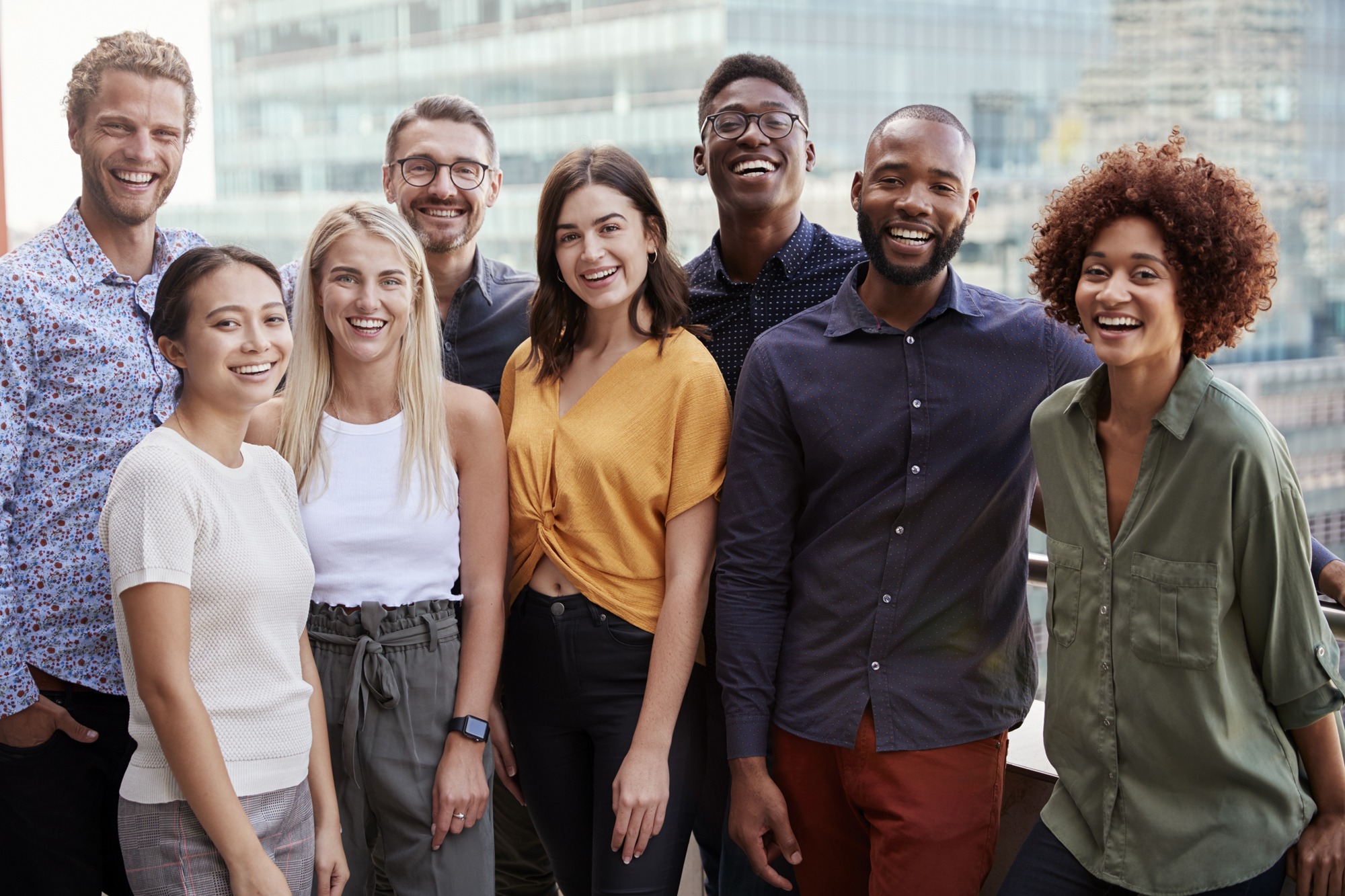 What our

Customers

Say
WE LOVE WHAT WE DO & WE LOVE HELPING YOU!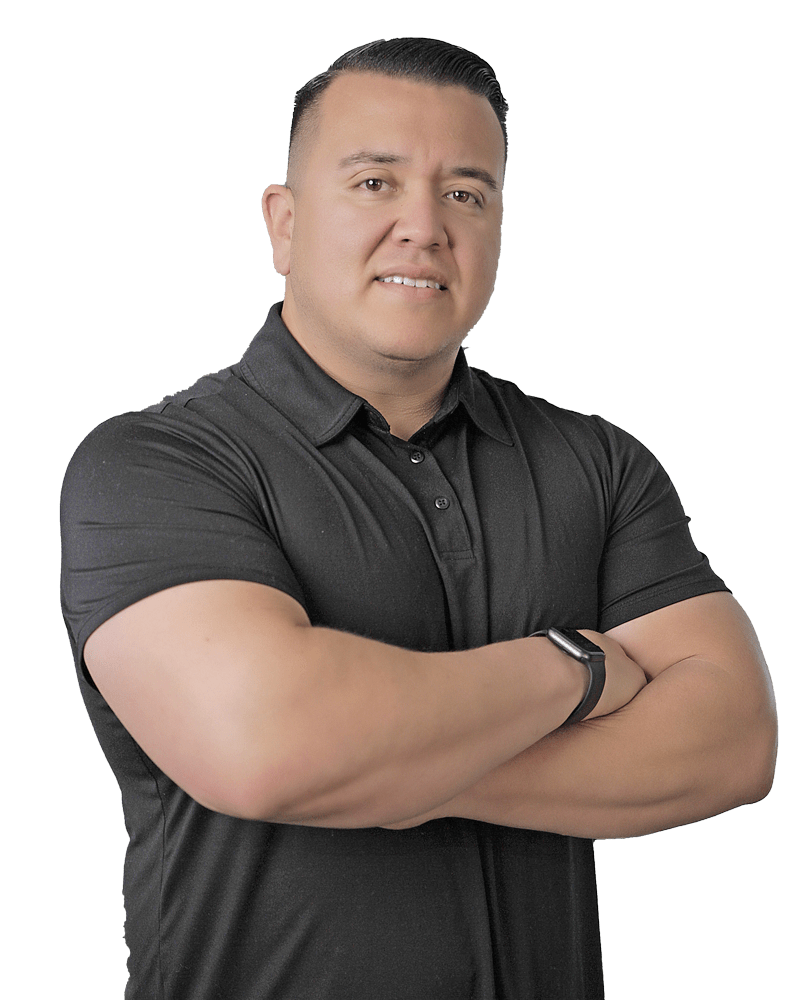 We Are Here To Help You 24/7